Benjamin Guilfoyle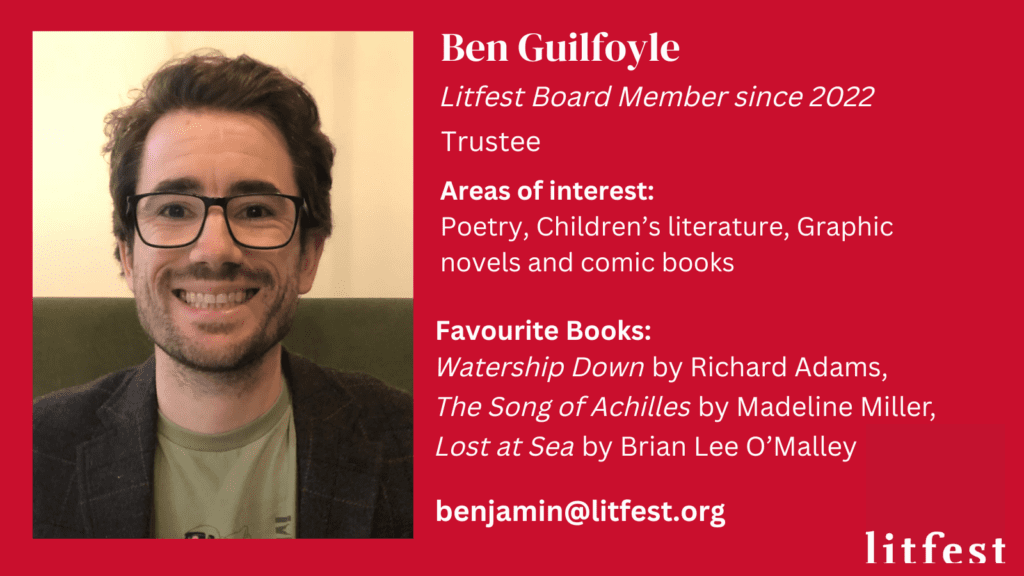 Benjamin has loved reading since he was very small and is a great believer in reading being the key to unlocking a truly great imagination.
Since 2014 he has been a performance poet in and around Lancaster and has mainly used his poetry as a means to raise money for local Lancaster charities. He is the host and co-creator of The Wordarium, Lancaster's monthly spoken word and poetry evening.
Benjamin holds a degree in performance arts from Huddersfield University, a teaching qualification from the University of Cumbria and currently works as the Audience Engagement Manager for Lancaster Arts.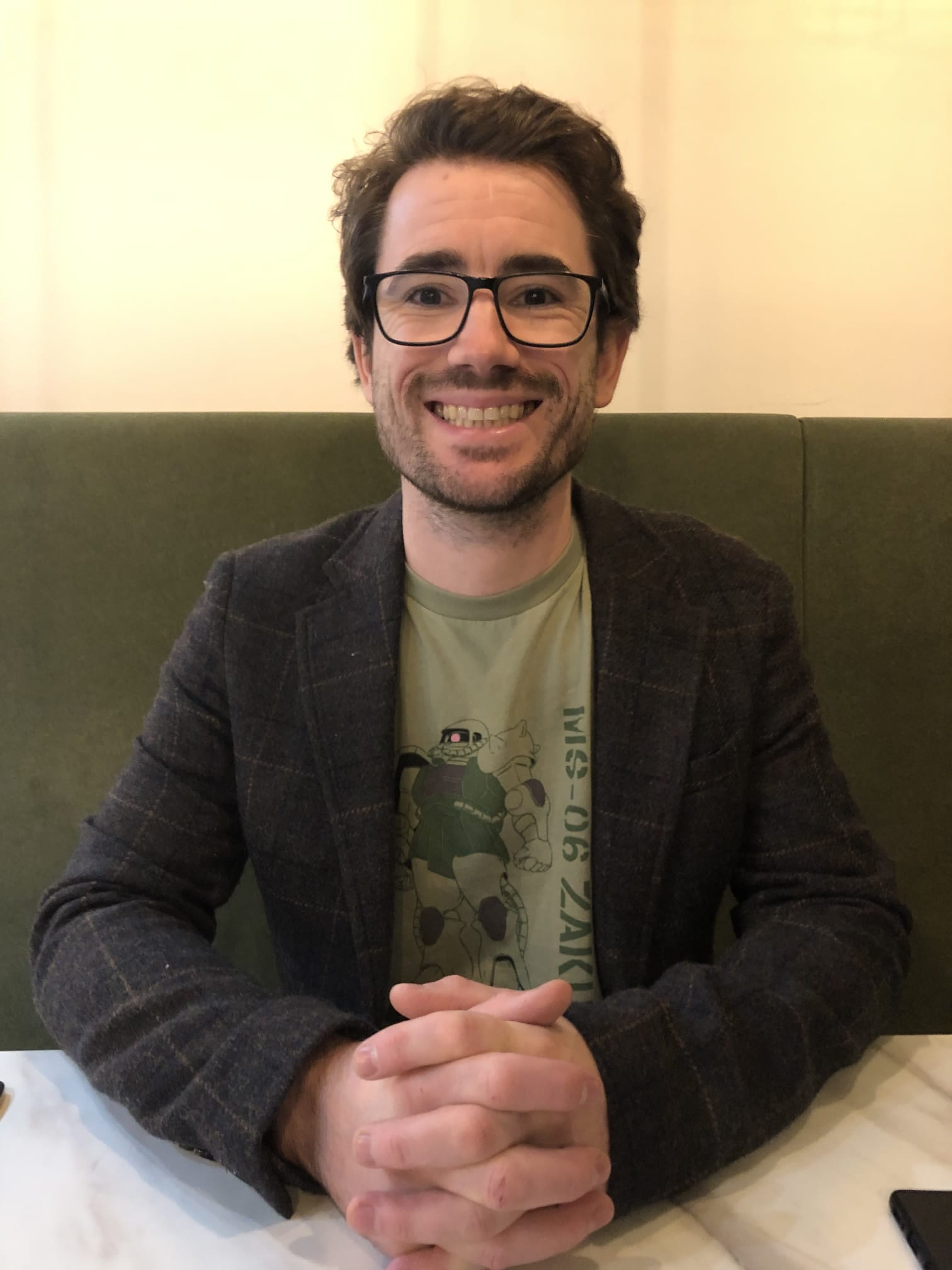 Oliver Langmead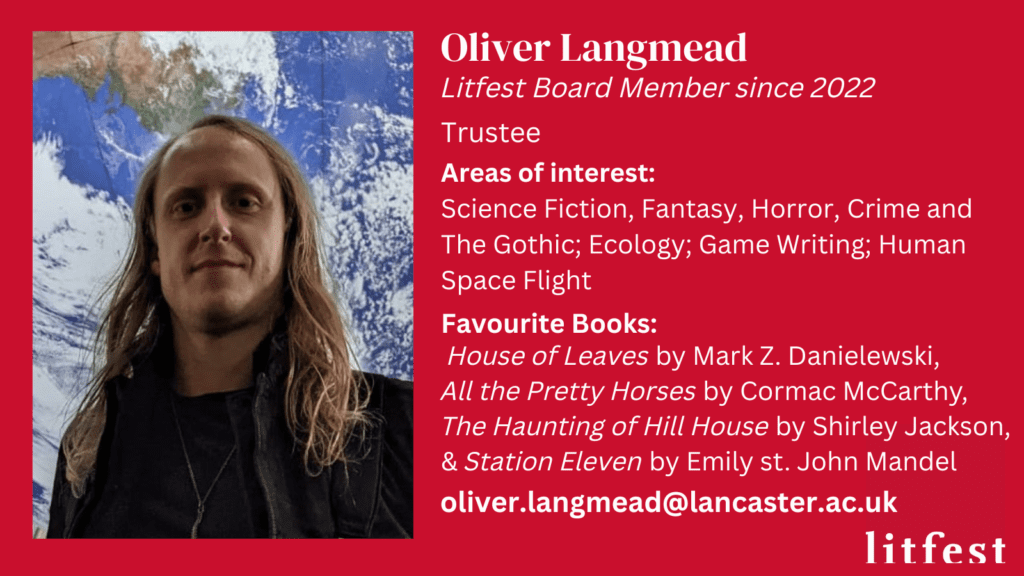 Oliver joined the Litfest board in 2022, and is working with the trustees to develop its genre fiction events and relationship with Lancaster University.
Oliver is a Scottish author and poet. His most recent novels are Glitterati and Birds of Paradise, and his long-form poem, Dark Star, was one of the Guardian's Best Books of 2015. He has a Doctorate in Fine Art from the University of Glasgow, and works as a Lecturer in Creative Writing at the University of Lancaster. In late 2018 he was the writer in residence at the European Space Agency's Astronaut Centre in Cologne.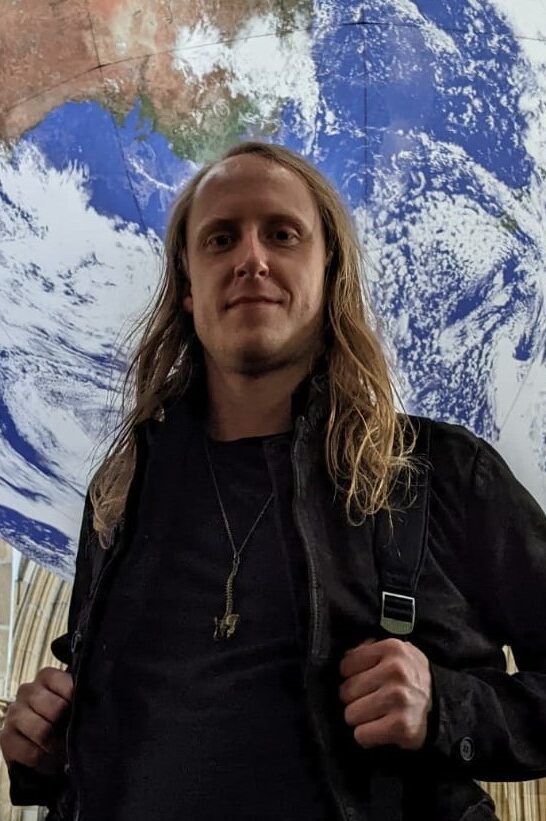 Gurmit Singh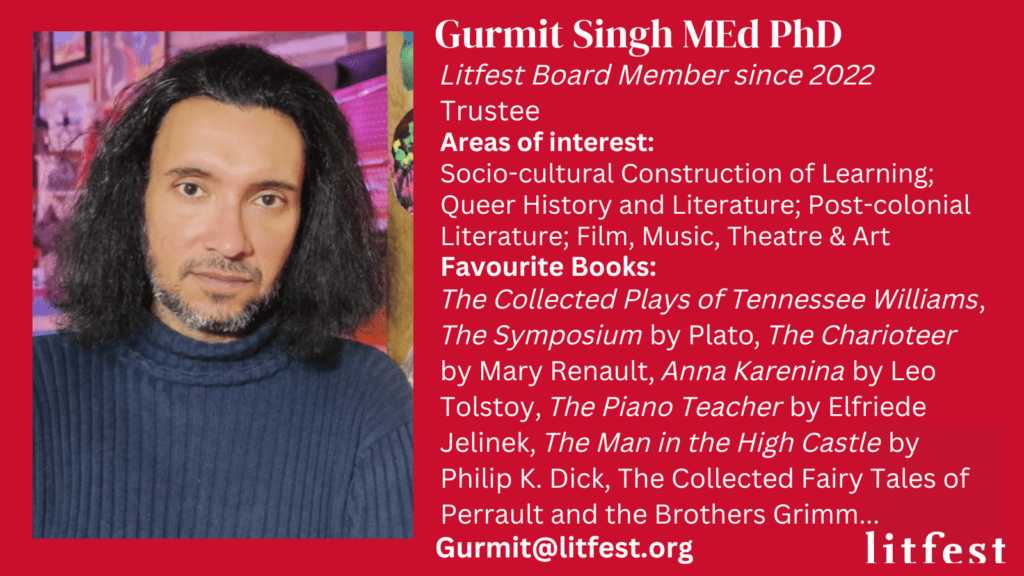 After a long career traversing education and healthcare sectors as a teacher, trainer, researcher and  HIV activist, in four countries and at the global level, I co-founded and now run an independent LGBTQ+ arts initiative, Kalamos, based in Lancaster.
I have had two plays performed in the Netherlands, when I lived there, and have recently completed a play drawing on my working class childhood growing up in Singapore.
I am currently working on a podcast project  on Catholic cults, exploring digital publishing and co-writing a queer-centred novel.
In my spare time, I enjoy baking, trying my hand at fusion cuisine, collecting lithograph prints, and dabbling in mixed media collage.
I have a degree in International Relations from Brown University (USA), Masters from Exeter, and PhD in Education from the University of Leeds.