Over the last 40 or so years, the Litfest board has been home to many valued trustees from a diverse range of backgrounds and interests. Our current band of six is: Julie Bell (Chair), Dr Natalie Sorrell Charlesworth (Company Secretary), Bill Swainson, Jake Hope, Emma Crighton and Olivia Egdell-Page.

You can learn more about our board through their profiles below — four are available for now with more to come!
Bill Swainson
Bill got (re)involved with Litfest in 2019. (He was there for Writing '78, rather starstruck by the likes of Seamus Heaney, Ted Hughes, John Le Carré, Alan Garner and Michael Moorcock.)
He enjoys working with the board to devise reading challenges, digital poetry maps, documentary films, debates, and especially helping to set up Litfest's first hybrid festival. He is co-convenor with Sam O'Donoghue (Lecturer in Spanish at Lancaster University) of the Litfest International Fiction Book Club, and works with festival partners like Lancaster Arts, different university departments, Lancaster Black History Group, RSPB Leighton Moss, several local schools, The Storey, and, most recently, The Sewing Café Lancaster, to help keep the festival bubbling with ideas.
Bill made his living as an editor at The Harvill Press and Bloomsbury. Today he edits a small list of fiction in translation with MacLehose Press and an even smaller list of non-fiction at Oneworld. Born in Lancaster, he now lives near Bentham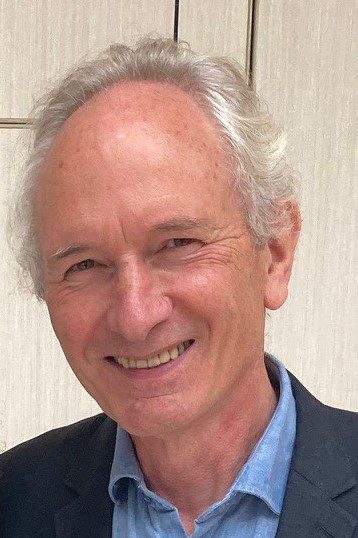 Natalie Sorrell Charlesworth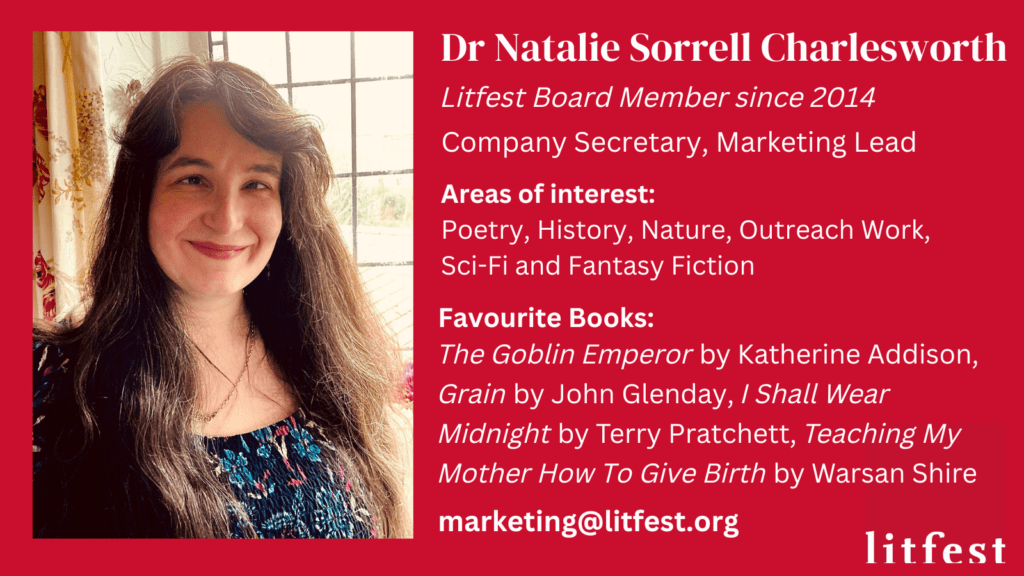 Hooked on reading from a very young age, Natalie stumbled on the Litfest volunteer corps in 2012 whilst studying for her undergraduate degree at Lancaster University. This was, in the words of Bilbo Baggins, "a dangerous business… you never know where you might be swept off to"!
10 years & 3 degrees later, Natalie is now the 3rd longest-serving trustee, Company Secretary & Marketing Lead. She loves getting stuck in to all aspects of the festival, contributing to creative programming, running our marketing campaigns, organising the volunteer corps & managing a variety of events. Creating & designing each Litfest Programme is a real highlight. Past programme covers have included a Tardis, Nifflers, witches, book balloons and a trumpet!
Outside of Litfest, Natalie spends her time on all things bookish. She works as a part-time Library Assistant for Lancashire Libraries and as a Freelance Writer, Artist and Genealogist. She was previously employed by Lancaster University as an Associate Lecturer & later as Outreach & Schools Liaison Officer from 2016-2022.
She's currently very excited about becoming a "proper writer". Her debut poetry pamphlet is forthcoming from Broken Sleep in July 2023!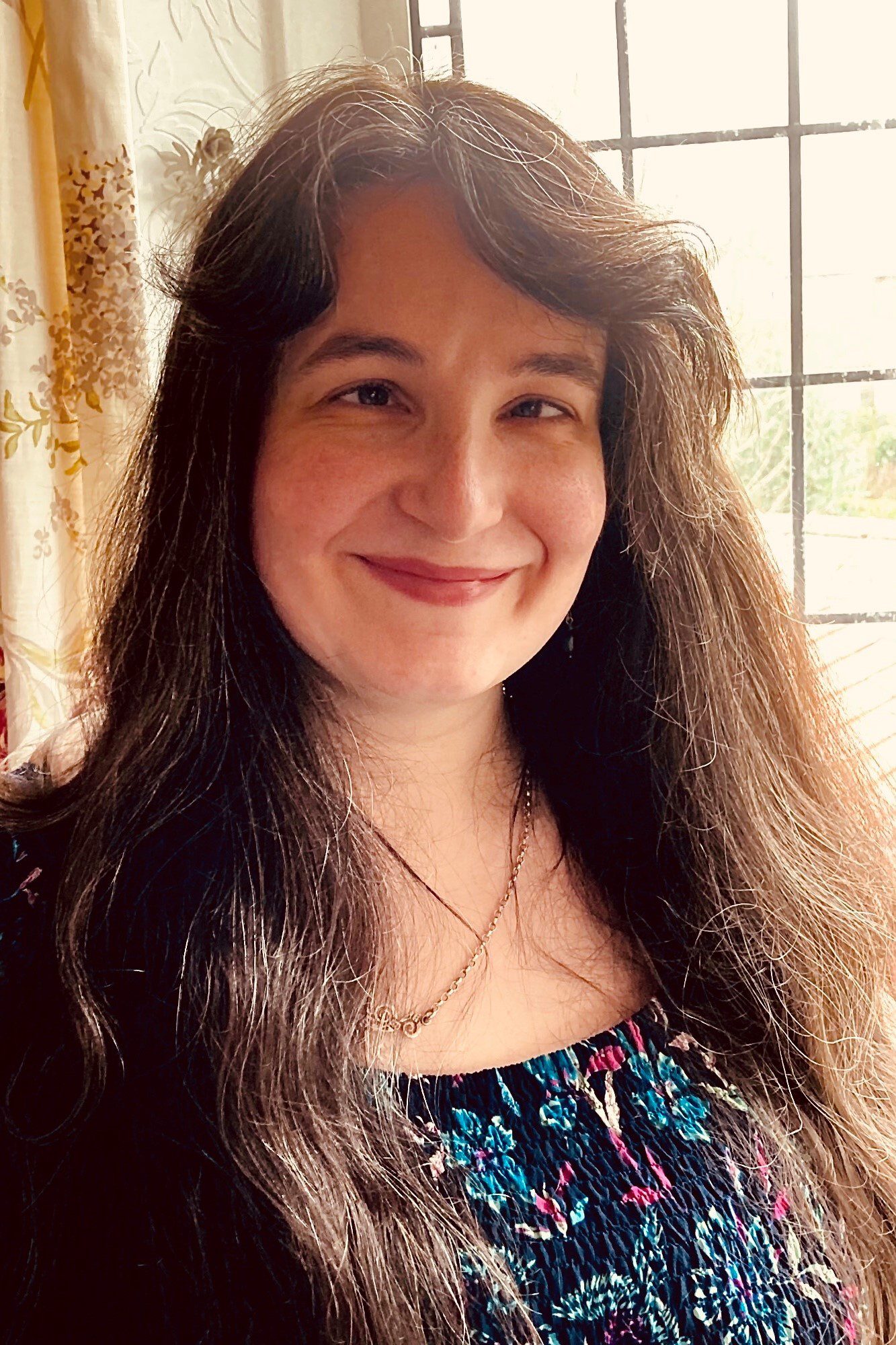 Emma Crighton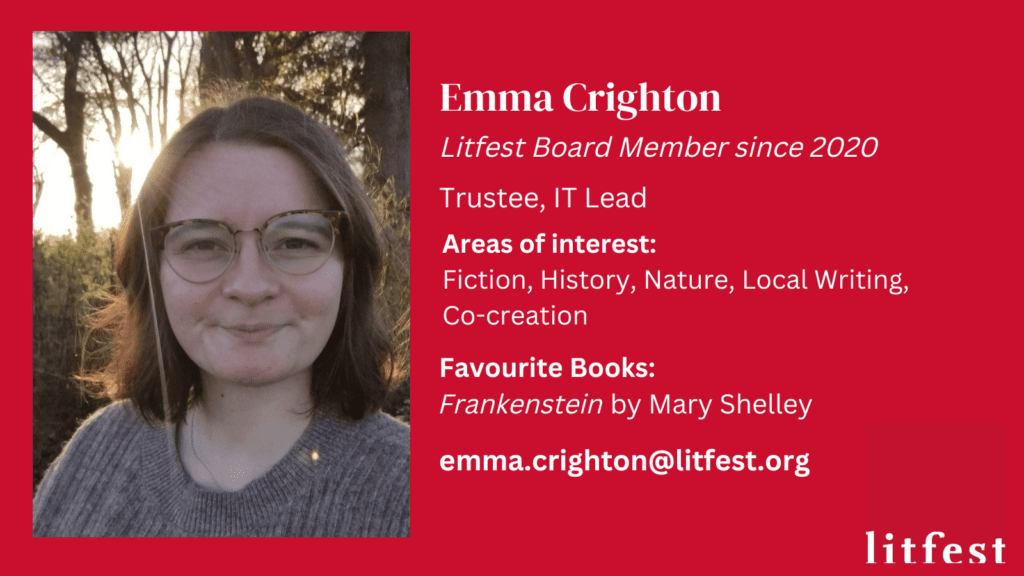 Emma began as a Litfest volunteer in 2019, before moving onto the Board in 2020 and quickly getting stuck in! She works on tech projects, including the Litfest website, and has particularly enjoyed working on making Litfest a more accessible 'hybrid' festival over the last few years.
During festivals, Emma also helps to train and co-ordinate our volunteers, and loves getting involved on the ground with running events and meeting all of our lovely festival-goers, both virtually or in-person.
Outside of Litfest, Emma is an editor specialising in educational publishing. She currently works for leading educational publisher CGP Books. Her work has a particular focus on literature, language and early learning for UK schoolchildren.
When not editing revision guides or working with Litfest, Emma can usually be found halfway up a mountain in the lakes, or else with her nose in a good book. She is also interested in literary, historical and educational projects across Lancaster and South Cumbria, including working with oral histories at the National Trust.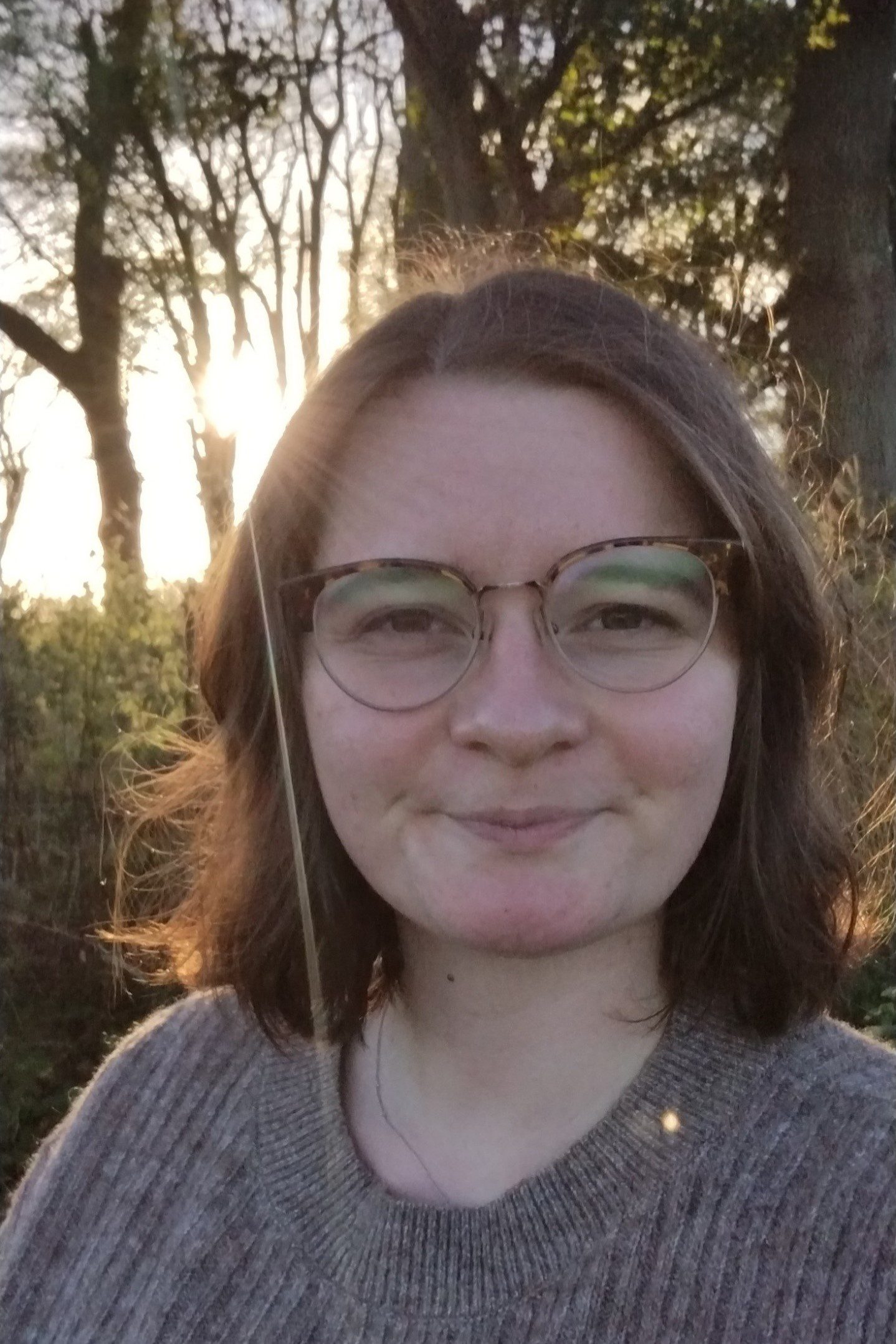 Olivia Egdell-Page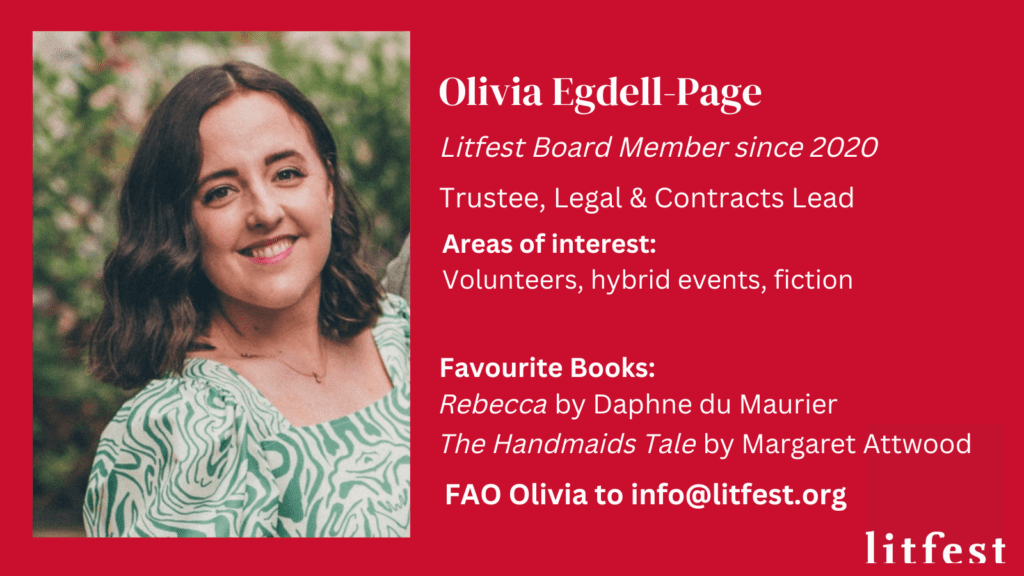 Olivia joined the Litfest board in 2019 and has worked with the trustees during this period to develop our programme and move towards a more accessible format for those wishing to attend events in person and remotely.
She works locally as a partner and solicitor at Joseph A Jones & Co LLP, and offers her legal experience and expertise to the board, as well as her local knowledge and connections.
During the festival, Olivia is often found welcoming our attendees and getting involved with the management of events, as well as enjoying the events themselves!
Outside of her work commitments, Olivia enjoys spending time with her husband and her young son, who is developing his own keen interest in literature. Only The Hungry Caterpillar so far, but we are working on it