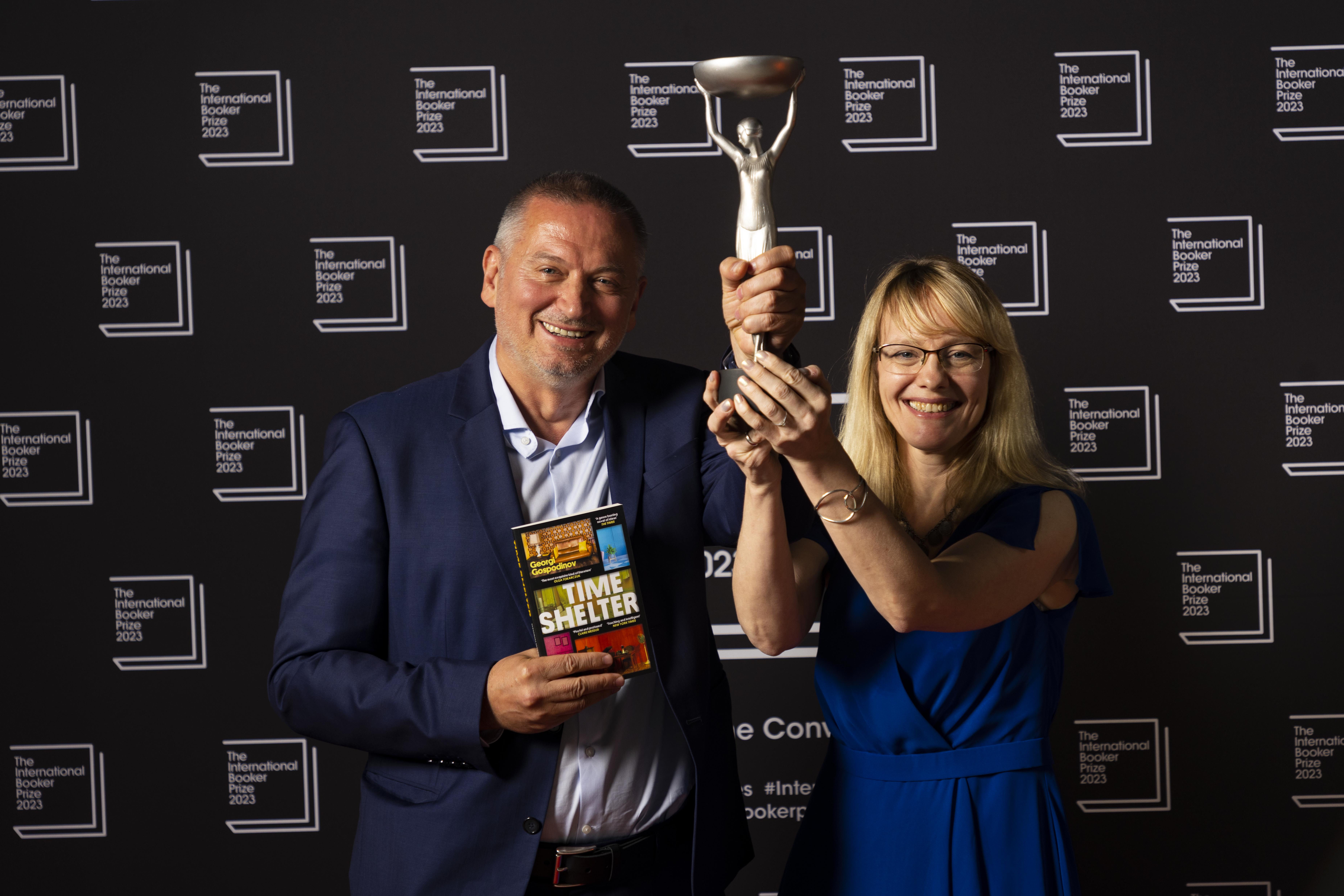 Litfest International Fiction Book Club — Time Shelter (with Angela Rodel)
For this special edition of the book club we are delighted to welcome the acclaimed translator Angela Rodel, who shared this year's International Booker with the Bulgarian writer Georgi Gospodinov (author of the winning masterpiece Time Shelter and speaker for this year's Lancaster International Fiction Lecture on Tuesday 10 October).
'A wide-ranging, thought-provoking, macabre and humorous novel about nationality, identity and ageing, and about the healing and destructive power of memory' The panel of judges for the 2023 International Booker Prize
The online Litfest International Fiction Book Club was launched in response to the Covid pandemic in April 2020. Since then, the club has discussed some 35 books, with the writer, translator or editor. Our guests have included authors Delphine de Vigan, Andrey Kurkov and Juan Gabriel Vásquez, and translators Antonia Lloyd-Jones (Olga Tokarczuk), Sasha Dugdale (Maria Stepanova), Frank Wynne (Alice Zeniter) and Jeremy Tiang (Zhang Yueran).
The Litfest International Fiction Book Club is jointly convened each month by Litfest trustee Bill Swainson and by Sam O'Donoghue who teaches Spanish at Lancaster University.
Angela Rodel is currently the Executive Director of the Bulgarian-American Fulbright Commission and a professional literary translator based in Bulgaria. She is a two-time Fulbright Scholar, who first went to Bulgaria in 1996 to study language and folk music at Sofia University. Her studies gave her a solid grasp of Bulgarian language and culture, an experience which deeply informed her graduate studies in linguistics and ethnomusicology in the United States.
Click here for more information about the book club.