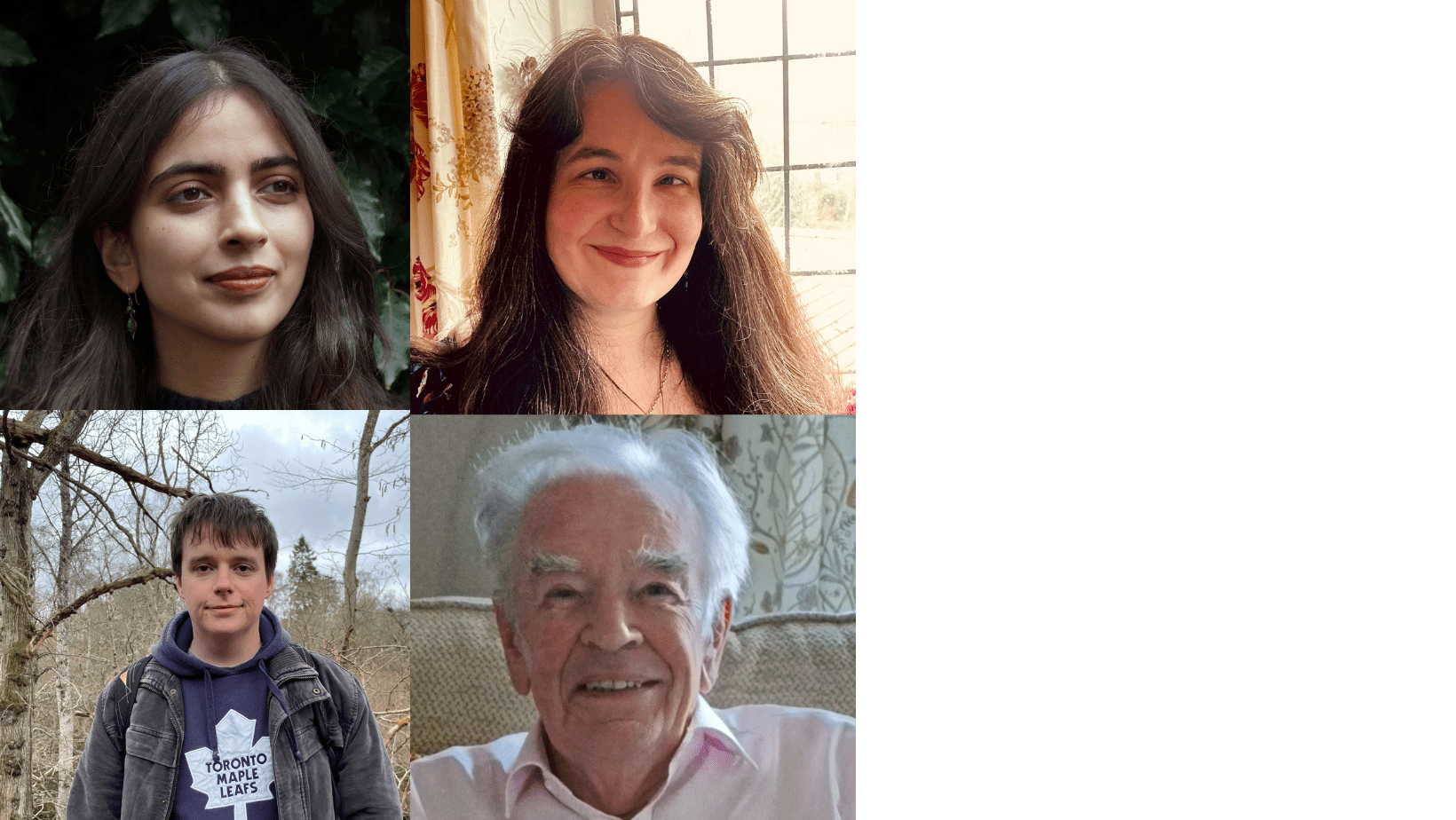 Four Poetry Pamphleteers — Natalie Sorrell Charlesworth, Neil Curry, Roshni Gallagher and Dan Power, with Eoghan Walls
Pamphlets can be a great way for emerging poets to bring their work to public attention or for established poets to focus on a theme. The four poets featured here have strikingly different approaches, but each offers work that is fresh and original, whether self-published or published by one of the lively pamphlet imprints currently at work in the UK today.
Natalie Sorrell Charlesworth lives in Preston. She won the Poetic Republic Portfolio Prize 2014. She is the Digital Marketing and Social Media Executive for Solaris Books, an active board member for Lancaster Litfest, an artist and genealogist. Her debut pamphlet, Fleet Salvage, is published by Broken Sleep.
Neil Curry is a poet, translator and literary critic. He has published six collections of poetry. As a literary critic he has published studies of Christopher Smart, Alexander Pope, George Herbert, William Cowper and William Shenstone. He also edited the Collected Poems of Norman Nicholson. His pamphlet Things Being Various is published by Wayleave Press.
Roshni Gallagher is an award-winning poet from Leeds who now lives in Edinburgh, and explores themes of quietness and the natural world. In 2022 she won an Edwin Morgan Poetry Award and a Scottish Book Trust New Writers award for her work. Her debut pamphlet, Bird Cherry, is published by Verve Poetry Press.
Dan Power is a poet from the West Midlands, currently living in Dundee, and studying for a PhD in Creative Writing at Lancaster University. His second pamphlet, Memory Foam, is published by Doomsday Press.
Eoghan Walls teaches English Literature and Creative Writing at Lancaster University. He has published two poetry collections with Seren, The Salt Harvest and Pigeon Songs, and the novel The Gospel of Orla (Seven Stories).